Business Energy Supplier
E.ON
Overview
E.ON UK are one of the top energy companies in the UK, providing electricity and gas for over four million people in their homes and businesses. They provide every customer with bespoke energy solutions that are smart, sustainable and personalised.
They have more than 25 years experience in renewable energies, and their expertise in the industry has helped customers reach their goals of cutting costs,reducing energy waste and becoming less reliant on the grid. This experience allows them to help customers make impactful changes to their energy usage.
The energy supplier offers an array of sustainable options such as solar panels, EV chargers, smart meters and a variety of tariffs. Customers can reduce their carbon footprint with assistance from the company by generating their own renewable energy supply on-site with solar panels, heat pumps or a biomass plant, installing EV charging points or through smart energy system management.
The Coventry-headquartered energy supplier are a subsidiary of E.ON Germany.
Supplier Snapshot
Bespoke energy solutions for customers of all sizes and needs
Advice and tips on energy plans
Other services include renewables and generation, optimisation, and storage; building and energy management; networks and infrastructure
Their mobile app lets customers make payments and submit meter readings on the go
Electric vehicle charging services available
Fuel Mix
E.ON UK balances a usage of renewables and gas as their primary fuel mix source for electricity for all customers (domestic, small business and corporate). All electricity for residential customers are matched from a renewable source.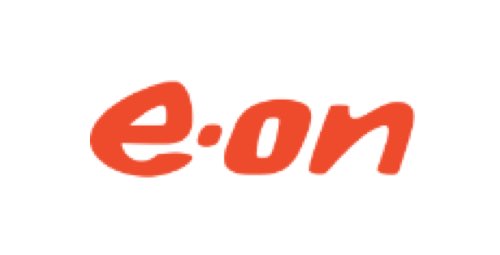 E.ON
| | |
| --- | --- |
| Founded | 1989 |
| CEO | Michael Lewis |
| HeadQuarters | Westwood Way Westwood Business Park Coventry, CV4 8LG |
| Energy | Electricity |
| Green Energy | No |
| Area Served | England |
| Offices | Coventry |
| Revenue | £721,000,000 |
| Other Services | Renewables and generation, optimisation and storage, building and energy management, networks and infrastructure, electric vehicle charging |